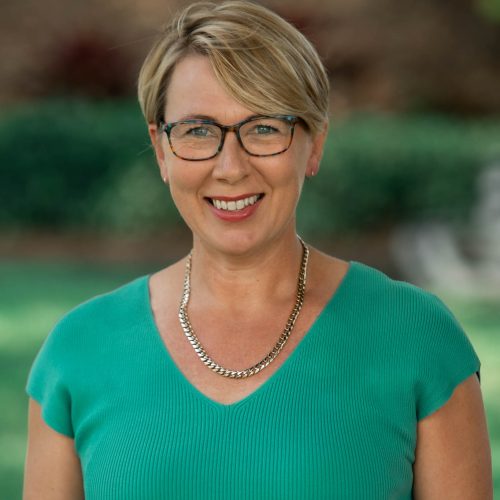 Liz Masen is the PhD Candidate and Lead Researcher for this study into 'What do coaches really want in their playmakers?' - an analysis of how a coach's experience, opinions, and coaching style impacts their perceptions and expectations of key playmaker positions in basketball, field hockey, ice hockey, rugby union, football (soccer), and volleyball. It is the basis of her PhD which she is completing part-time within the School of Health and Behavioral Sciences at the University of the Sunshine Coast.
Liz's 'day job' is the CEO at Athlete Assessments, leading the now international sports consultancy company for the last 16 years, and formerly a Subject Matter Expert on behavioral profiling in sport for the University of Florida's Institute for Coaching Excellence. On the surface, she has an unlikely background for a career in sport. Both ambitious and hard-working, Liz graduated with an Honors Degree in Accounting and Finance, while working full-time, and was awarded the prestigious University Medal for receiving the highest academic marks at the Queensland University of Technology. Her professional career started in investment banking, working in Australia, Asia, and South Africa as a mergers and acquisitions specialist in the Mining and Resources sector. From investment banking, she became the youngest ever General Manager of Finance for the global gas and engineering company, BOC Gases, and it was within these predominantly male environments that one of Liz's true passions emerged. Liz co-founded Xplore, a leadership development company for women, which grew into the leading provider of its kind within Australia. After selling out her ownership in Xplore in 2006, Liz co-founded Athlete Assessments with Bo Hanson. Liz continues her long-term involvement with WeCOACH and has been a faculty member of the NCAA Women Coaches Academies in the United States for over a decade, in addition to being faculty on the Japanese Women Coaches Academy since its inception. These opportunities bring together Liz's two passions of sport and the leadership development of women.
With a well established and proven track record in the sports industry spanning almost two decades, Liz has a unique perspective and position to bring to her research. Through her deep understanding and work experience with coaches, she benefits from this connection and insight into their day-to-day roles.
Sport is a massive part of Liz's life, both professionally and personally. In more recent years, most of her personal time in sport revolves around her two daughters' basketball training and sitting courtside or on the score bench at their games. Back 'in the day', as a 100m age champion hurdler and sprinter, Liz's High School Track & Field team ended a 60-year drought by winning the most prestigious Girls' High School Championship in their State. Liz also has a black belt in Taekwondo, has previously coached Surf Sports at her local surf club, has been a volunteer youth coach in basketball, ran her first marathon in 2000 and her second (and last!) in the 2014 New York Marathon. Her proudest sporting moments have not been her own, instead she counts cheering on her husband to win medals at three of his four Olympics, and watching her daughters benefit from all that sport provides in their personal development, as the most special times.
The research team includes Dr. Mark Sayers (Primary Supervisor) and Dr. Anthony Bedford (Co-Supervisor) from the University of the Sunshine Coast and Dr. Adam Gorman (Co-Supervisor) from the Queensland University of Technology.
Other Related Academic Research
Masen, E. M., Hedlund, D. J., & Tingle, J. K. (2022) Enhancing the education of sport management students through DISC behavioral profiling and international training, Journal of Higher Education Athletics and Innovation, 1(9), 82-103.
Abstract: Implementing effective training and education programs is of critical importance for sport management and sport coaching academic education programs. This exploratory ­­­­­research examined the implementation and effectiveness of DISC behavioral profiling in sport management and sport coaching classrooms at the university level. Over four academic years (eight semesters), pre- and post-tests were collected from multiple samples of sport management and sport coaching students (N = 216) at two universities in the United States. Students received a personalized DISC behavioral profile and educational activities were used to enhance the value of the behavioral profiling initiatives. Using pre- and post-activity surveys of the knowledge and skills gained during in-course activities, paired sample t-test showed positive and significant results for 11 of 16 measured areas. The findings suggest that behavioral profiling tools and activities within sport management and sport coaching curricula can enhance student's self-awareness and help develop leadership skills which will prepare for future career opportunities. Limitations and opportunities for future research are also presented.
To access the full transcript of this journal article, go to: https://journals.shareok.org/jheai/article/view/1055
Jody Langdon, Diane Benish & Elizabeth Masen (2021) Using Concepts from Self-Determination Theory to Enhance the Application of an Already-Existing Coach Assessment in Youth Coach Professional Development: Autonomy Support and the CoachDISC Profile, International Journal of Kinesiology in Higher Education
Abstract: Grounded in self-determination theory, the purpose of this study was to determine the existence of autonomy-supportive coaching characteristics within the CoachDISC Profile evaluation system. Expert researchers in autonomy support with a familiarity with sport coaching were recruited for this study (N = 11 participants; 4 males, 7 females; Mage = 40.45, SDage = 8.27). Participants had on average 12 years of experience in working with self-determination theory in both research and applied settings. After providing demographic information, each participant completed a full CoachDISC profile as if they were acting as an autonomy-supportive coach. Across all categories (dominance, influence, steadiness, and conscientiousness) a distinct profile emerged, verified via intraclass correlation, ICC = 0.97, p < .001. These results indicate that an autonomy-supportive profile exists, which allows coach developers to potentially utilize the assessment to provide feedback and contribute to reflective practices that are grounded in motivational theory.
To access the full transcript of this journal article, go to: https://www.tandfonline.com/doi/full/10.1080/24711616.2021.1975519
In March 2023, Liz Masen joined host Riki Tahere for an episode of Canterbury Rugby's Podcast, Coaches Corner. During the episode they unpacked the power of DISC Profiling and how better understanding your own and your players' behavioral tendencies can unlock their best performances. While Liz talked all things DISC, Riki took a deep dive into decision making, which sees the two highlight the key importance of understanding athletes on an individual level.
Listen on Apple Podcasts, Spotify, or Spotify For Podcasters.